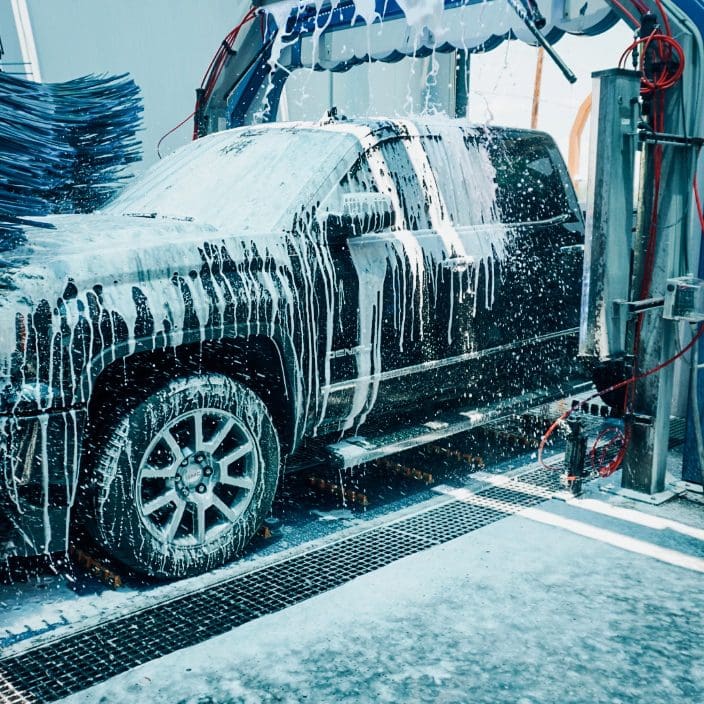 CAR WASH
A clean car just makes you feel better about life.
ALWAYS CLEAN, DRY, AND SHINY.
Experience the top-notch service Cobblestone is known for with one of our signature full service car wash options. Pull up, choose your wash and sit back while the Cobblestone team expertly cleans your car inside and out. If you're in a rush, consider Cobblestone's speedy, inexpensive express exterior washes to get your car looking spick and span in no time. Click below to see our menu offerings or find a location near you.
FULL SERVICE
Includes interior vacuum, dust dash & console, windows inside & out, and exterior hand-towel dry.
EXPRESS EXTERIOR
A speedy, efficient exterior clean; always free vacuums available.
FREQUENTLY ASKED QUESTIONS FROM OUR CUSTOMERS
The full service car wash includes interior dusting, window cleaning, vacuuming and exterior drying with the ability to add upgrades such as tire shine or leather lotion at your convenience. The express wash is a self-service offering where you select a certain level of car wash (learn more here) and drive your vehicle through the tunnel. We offer free vacuums to snag those extra crumbs, as well as microfiber towels to dry any remaining water spots.
We offer the best wash options in the Valley (at competitive pricing), including our Platinum wash which delivers a four step wash process and ceramic glaze that leaves your vehicle extra clean and shiny! Not to mention our clean, family-friendly locations with free vacuums and towels to use during your visit!
The Platinum Wash offers a four-step deep cleaning and finishes off with a ceramic glaze that offers industry best shine and protection for your vehicle's paint!
40 locations in Arizona with more to come in the near future!